MKT's 100-year history will be published soon
As the soon-to-be-published historical review states, the hundred-year story of MKT is unique in the Finnish mechanical engineering industry. A hundred years of history hold many interesting development stages, where the company has sought to respond to changes in the operating environment and the ownership structure. Business has been tested by wars, as well as strong cyclical fluctuations in the world economy. This is just the kind of story that deserves to be told.
"MKT's history is a story about the success of a Finnish engineering company, first, in Finland, and later also in international markets. The lessons of the story are the significance of good customer relations, technical expertise as well as innovation," says Reijo Svanborg.
Reijo Svanborg is just the right man to give an account of the stages of MKT's production of cheese-making equipment. He was working as chief strategy officer at Oy Hackman Ab in 1987, when Hackman bought a majority share of MKT from the Finnish Hankkija. It became Svanborg's task to draft a strategy for the internationalization of the cheese-making equipment business of the newly formed Hackman-MKT Oy. After drafting the strategy, he was also selected to implement it in practice, in the role of managing director. Svanborg has also actively taken part in the writing of the historical review, and his thesis, "Internationalization of SME-Case Hakaniemen Metalli Oy," has been important as source material in describing the development stages of producing cheese-making equipment.
The story of MKT is divided into four stages
It is clear, that a hundred years of history contain a wide range of events. There are cycles of booms, as well as more gloomy times. Svanborg thinks that MKT's history divides into four distinct stages. The first stage covers the period from MKT's founding to 1987, when MKT was owned by Hankkija, a central cooperative founded to serve Finnish agriculture.
"In 1918, Hankkija bought a small one-year-old metal workshop. The goal was to make this metal workshop a service station for agricultural machinery imported by Hankkija."
However, it did not take long until this metal workshop, later "MKT-factories," also began to manufacture its own equipment for Finnish dairies. Close product development and cooperation with dairies followed from this, which is still the leading principle in operations. The production of cheese-making equipment was included in MKT's range of operations in the 1920s, and the first cheese vats were Emmental vats. This first stage of MKT's history includes plenty of technological innovation – according to Svanborg, world-class projects were undertaken at this time, which put MKT on the world map as a company and a brand.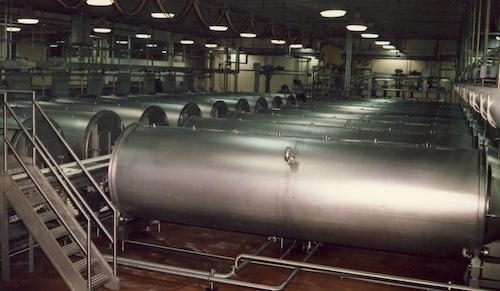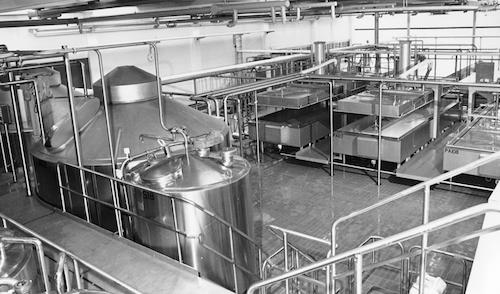 "In the second stage of MKT's story, during Hackman's ownership, MKT's various areas of business activities were differentiated. Cheese-making equipment operations became a separate company, Tebel-MKT, with the previously acquired Tebel. Its objective was to focus on the production of cheese-making equipment, and to achieve worldwide market leadership in its field. The objective was reached by expanding operations to include all the most significant types of cheese with two acquisitions and delivering the world's largest cheese factory to New Zealand in 1995. When Hackman sold its cheese business to Tetra Pak, the cheese business continued under the name Tetra Pak Tebel."
"The third stage of MKT's history begins from the moment when Tetra Pak Tebel abandons its Finnish unit, or, in other words, MKT. The folks at MKT in Finland decided unanimously to pool their money and buy the unit and its production capacity, and, in practice, to start from scratch," Svanborg says.
The third stage is marked by a strong entrepreneurial ethos. From 1999 to 2004, the staff owned 100% of MKT (MKT-Steel Oy). At that time, MKT mostly produced cheese-making equipment and lines. The customer base trusted the familiar brand and the quality of MKT's products. This stage ended in 2013, when MKT-Steel ceased operations.
MKT's fourth and ongoing stage tells the story of MKT as part of the family-owned company, High Metal Oy. As MKT-Steel ceased operations in 2013, the IPR rights were bought by a subsidiary of Hakaniemen Metalli Oy, High Metal Oy. Today, the MKT Dairy unit of High Metal Oy continues the hundred-year history of the MKT brand.
MKT Dairy innovates while paying respect to its hundred-year-old tradition
Throughout the tumultuous passage of time, MKT has survived from its beginnings thanks to a strong entrepreneurial culture that developed inside the company. A driving force has been the staff's commitment and a strong desire to solve customers' problems with open-minded innovation and by genuinely listening to customers. Interaction with the customer base has already been used for a hundred years to develop progressive and patented solutions. These have helped customers succeed and MKT has achieved a reputation as a forerunner beyond the Finland's borders.
"Behind MKT's successful history, there are three basic skill areas: listening to customers, innovation and product development, as well as quality production. With these, MKT has been able to succeed in the various stages of its history," Svanborg summarizes.
MKT Dairy, owned by High Metal Oy, proudly carries MKT's history and will draw from it even in the future. The goal of MKT Dairy, as its predecessors, is to be the most innovative cheese equipment manufacturer globally – maybe not the largest, but specifically the most innovative one. This means that MKT will develop products and solutions that help customers succeed in close cooperation with customers.
Read the newest success stories of our customers here.
– –
The centennial history of MKT will be published in Finnish in December 2018. An English-language version, likely to be predominantly focused on cheese-making equipment, will be published later. The publisher of the historical review is the MKT-perinneyhdistys ry association and the book has been edited by Raija-Liisa Konkola.