Cottage Cheese Production Lines
MKT Dairy aims to offer each and every customer an industrial cheese production solution that is the most functional for the customer and offers great productivity at an optimal investment rate. All of our cheese production equipment is up to the high standards of modern cheese production lines. We also supply single machine units for new or existing plants.
OUR COTTAGE CHEESE LINE INCLUDES:
1. Cottage cheese vat
2. Cooling / washing tanks with integrated whey drainer
3. Water drainer
4. Mixer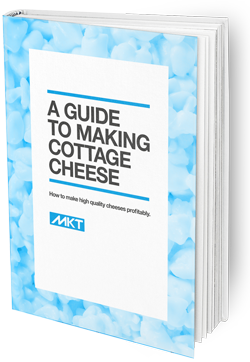 Cottage cheese is the most profitable end product of milk processing. The production of cottage cheese is an almost perfect addition to the product lines of any cheese factory.
"We have found MKT's vats to be superior for the production of cottage cheese, and you get the best value for money."

-Harri Mikkola, Process Expert, Valio Ltd
MKT-CCV COTTAGE CHEESE VAT
A new generation of cottage cheese vats, in which the knowledge of the original designers is combined with the innovative product development of our parent company High Metal.
The first industrial cheese vat on the market with knife cutters instead of wire cutters, for better yield and product safety.
Both long cut and cross cut knives are individually powered.
Single cut method enables optimal yield and curd identity.
With a high-quality cheese cutter, the end result is precise; making the cheese granules as smooth as possible and the amount of poorly cut curd and cheese dust remain minimal. Evenly sized granules have a significant impact not only on the homogeneity of the cheese batch produced but also on the yield.
We have over 50 years of experience in designing, manufacturing, and delivering industrial cheese making equipment. This competence ensures a reliable delivery and a very satisfied end customer.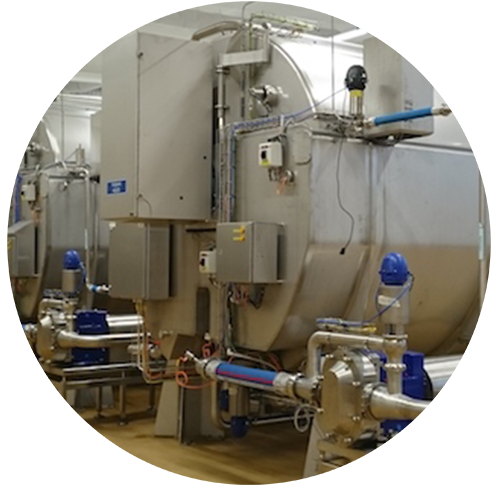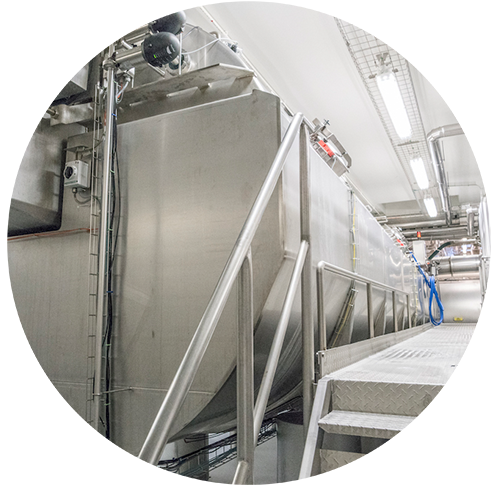 THE VARIOUS BENEFITS OF COTTAGE CHEESE PRODUCTION
1. Excellent profit. Cottage cheese is currently one of the most profitable end products in milk processing. Due to the volume of the production, the profitability of semi and hard cheese is currently low, but the profit for cottage cheese production is good. Factors that influence the better profitability of cottage cheese include the favorable competitive situation for special cheeses and better opportunities for the modification and branding of the products.
2. A fast and straightforward production process. Unlike the lengthy production and maturing processes of basic cheeses, the production process of cottage cheese is short, and the cheese is packed straight for the consumers without maturing. The production of cottage cheese is fast, and the production process easier to manage.
3. The production line won't take much space. A cottage cheese production line can often be placed within the existing premises of the cheese factory. This makes a cottage cheese production line a good expansion option for existing cheese factories.
INTERESTED IN COTTAGE CHEESE PRODUCTION?
We are happy to help cheese factories start cottage cheese production and succeed in it. Here are a few reasons to choose MKT Cottage Cheese Line:
Turn-key delivery. We supply the entire cottage cheese production line, including cottage cheese vat, cooling/washing tank, integrated whey drainer, and cottage cheese creamer. We also supply quality packing machines through our network. This allows you to get all equipment effortlessly from one place.
High yield percentage. The yield of our fully automatized and efficiently washing cottage cheese production line is top of the market. Our equipment allows the efficient utilization of available milk, which enables good profitability.
Reliable quality. Our cottage cheese equipment is used by the largest dairies producing cottage cheese all over Europe.
MKT
Cottage Cheese
Vat – Full of Great Features
MKT Cottage Cheese Vat is controlled with Siemens PLC, and frequency converters are used to adjust the speeds of all tools. It is mechanically durable due to floating vat design and solid shaft materials.   
Customers have compared our cheese vats to our competitors' and noticed that MKT cheese vats have the best yield. Main advantages of using MKT Cottage Cheese Vat are:
Single cut method enables optimal yield and shape of curd cubes

.

 

Lengthwise cutting tool is not inside the product after cutting but automatically lifted up.

Short distance from the tools to the tank wall (10 mm)

ensures there is

less remaining 

uncut

 curd and the mix is optimal

.



Our cheese vat has automatic rennet distribution: when rennet is poured to rennet distribution tank, tank pressurizes automatically and rennet is sprayed evenly to the milk inside the cheese vat. 
Heating unit is also integrated: there are a steam adjustment valve, a heat exchanger and pump for a vat-heating water circuit. PLC controls steam flow and optimizes temperatures of heating water for different heating stages. The system is CIP–cleaned with 8 pieces of Alfa Laval Sanimagnum sprayballs.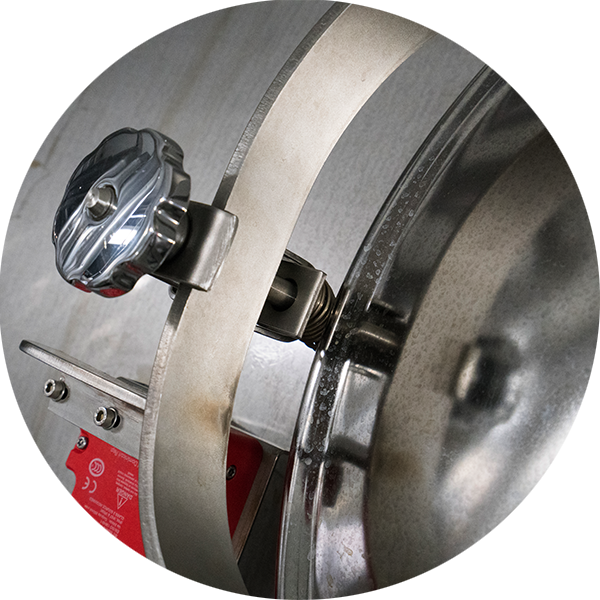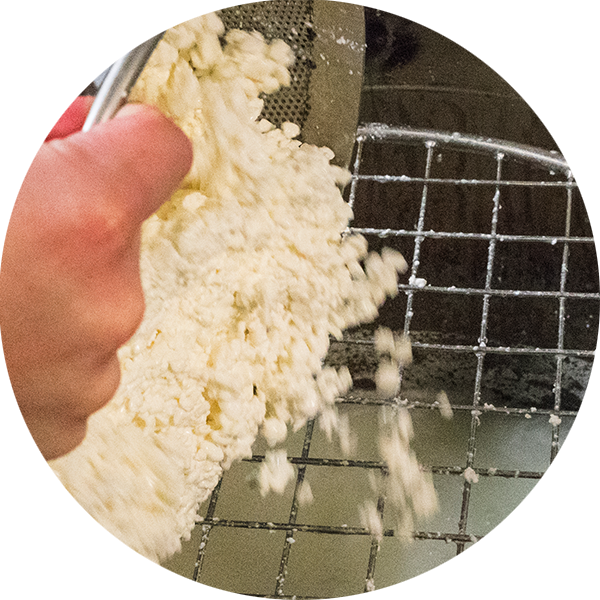 MKT Cottage Cheese Vat is of the highest build-quality. It is made in Finland from the beginning to the end. The cheese vat is ready for operations when installed, as we also perform Factory Acceptance Tests.
The first vat of this new design was delivered to Arla Foods in Sweden, 2010. At the moment, fifteen MKT Dairy cottage cheese vats are in use, and two are under construction:
3 pcs at

Valio

Oy in Finland, 

 

8 pcs at Arla Foods Ab in Sweden, 

 

3 pcs at TINE SA in Norway,

 

1 in Estonia and

 

2 pcs under construction at our factory.

 
Cottage cheese is the most profitable end product of milk processing. The production of cottage cheese is an almost perfect addition to the product lines of any cheese factory, and MKT Dairy is your partner in learning the process.