Cheese production platform and simulation
Diversifying industrial cheese production while maintaining efficiency and constant quality is a challenge for modern fromageries. Producing smaller batches of new cheese varieties and keeping up with day-to-day production at the same time requires new technology and innovations.
MKT Cheese Production Platform and our Cheese Production Simulation give you the opportunity to face the future of the industry with certainty and to keep up with the competition.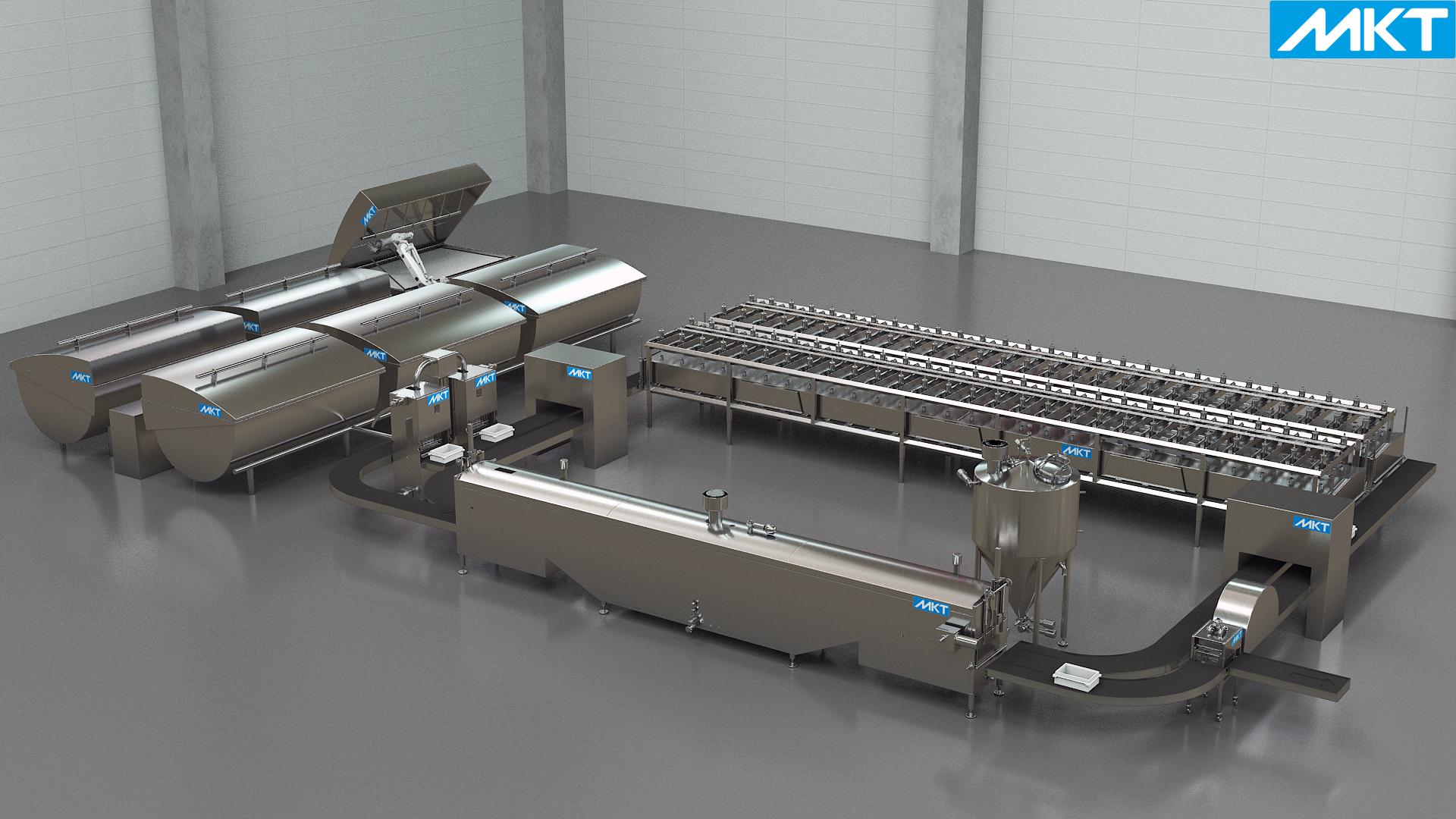 The main challenges of modern industrial cheese production are manyfold
combining small batch production with routine production operations
maintaining diverse product offering with minimal product loss
keeping up with changes in production quantity
taking care of constant size and quality
collecting and utilizing production data
controlling the lifecycle of equipment
utilizing production facilities and procedures in the best possible way.
MKT Cheese Production Platform Revolutionizes your Industrial Cheese Production
Our Cheese Production Platform is an automation-based solution for tackling the challenges of modern industrial cheese production, to easily diversify your production range while taking care of quality, and to always have up-to-date data of your whole process – and much more. MKT Cheese Production Simulation lets you further assess your production capability and to try out new cheese recipes.
The platform gives you the ability to produce different kinds of cheeses with the same equipment by a fully automated robotic cheese vat.
The automated system uses electrical conductivity to measure the cheese grains for achieving the best possible product.
MKT moulding station enables you to easily fill the moulds with right amount of cheese and to pre-press it.
Our presses enable first in, first out principle (FIFO) to produce small batches without redesigning the whole production line.
The platform utilizes robotics for operating the vat, electrical tomography to measure curd/whey ratio, machine vision, and IoT and data analytics for overall process control, with strict cyber security measures implemented.
Data Lake technology enables using all non-structured production data for reporting and real-time monitoring.

Continuous process includes an automated CIP-based washing cycle with a 20 minute target time.

Benefits include better flexibility for product quality changes, scalability for production increases, and a shorter installation time.
The platform also speeds up production start-up time and increases efficiency with easier maintenance compared to traditional dairy production lines.
Cheese Production Platform is always delivered fully tested and integrated, with a minimal footprint on the factory space.
The platform enables lower service costs and preventive maintenance.
Read more on the background of our platform solution »
MKT Cheese Production Simulation Leads the Way to Future Industrial Cheese Production
MKT Cheese Production Simulation enables designing a production process consisting of several cheese vats, and trying out different kinds of recipes in advance with the ability to simulate production output.
The simulator gives you the unique possibility to simulate running several vats in shifts to evaluate production efficiency.
This enables you to design a system with a hand-picked collection of equipment to try out new cheese recipes and to regulate yearly production rates.
Benefits include the possibility to optimize equipment volume and lifecycle, to get the key numbers of production efficiency, and to get a clear view on the performance of your industrial cheesemaking operation.
You get the option to simulate your current production line for comparison and enhance operations based on the data.
The simulation uses a simple web-based interface with several different parameters for curd making, moulding, transport, pressing, and cleaning.
The interface includes options to save recipes, dimensions, and different configurations, and to recall them for future use.
The simulation presents the data generated as a timeline, a diagram, or as KPIs
If you are interested in piloting MKT Cheese Production Platform or in trying out MKT Cheese Production Simulation, please get in touch with us to find out more!